Projects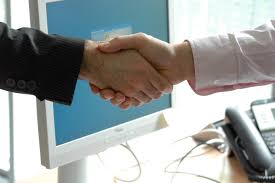 Projects are a huge part of Information Technology support. Assessing your needs,
investigating options, presenting our best suggestions, putting it all together and into production in a cost effective and timely manner is what we do best.  Whether it's changing over your home network from that SLOW Wifi technology to the newest and fastest model or migrating your business servers to the latest platform, we are there for you!
          We will NEVER sell you something you don't need and would never push anything you don't want.  Putting you in control of your technology is our number one priority.